A surf rental at Faro Airport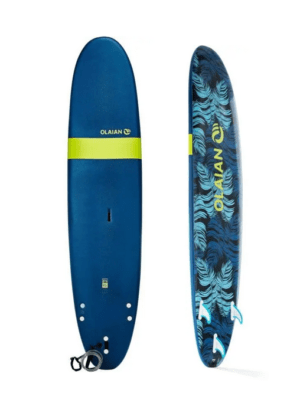 Cheap surf rental for beginners & intermediate surfers
Surfboard hire: We offer surfboards and bodyboards, which are perfect for beginner and advanced surfers for a fair price, rent per day or long term rentals. Our surfboards are simple but functional:
Notably, all our surfboards include a leash, which you can use to fix the board to your foot ankle.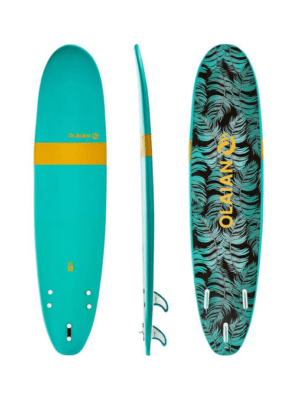 Bodyboard hire Faro Airport
Moreover, we rent standart size bodyboards: 42´ Bodyboard, which is good for person up to 85Kg and it works for all kinds of waves.
Additionally, the bodyboard set includes fins, socks and leash. Please let us know your foot size during booking. This helps us organising the things.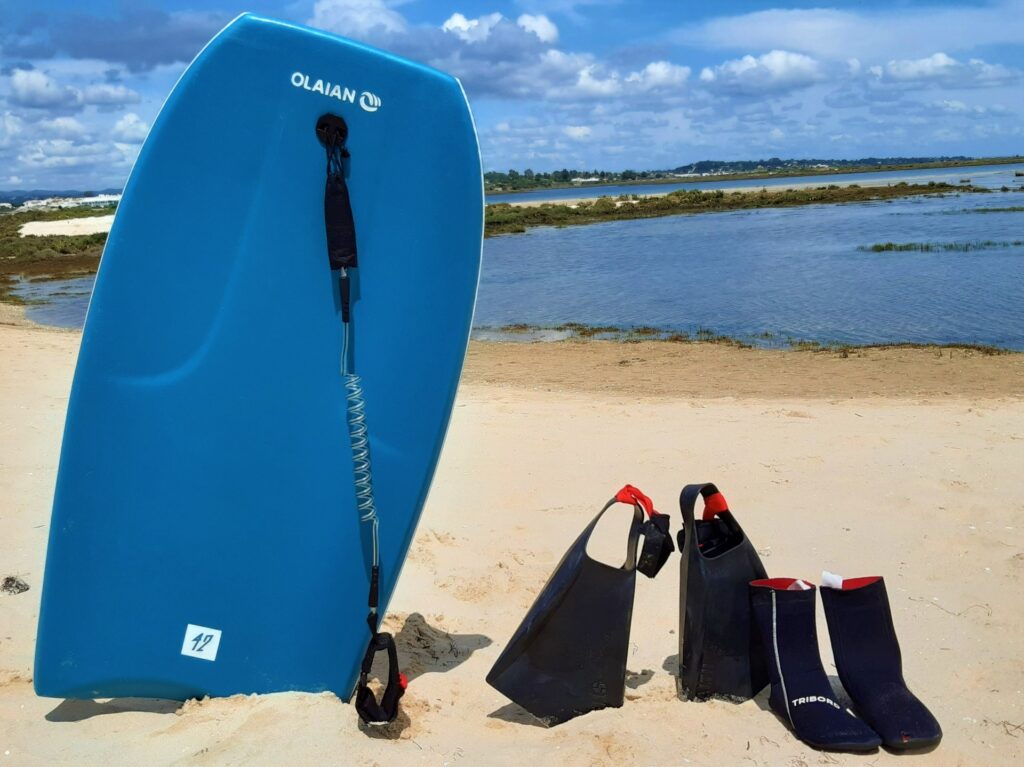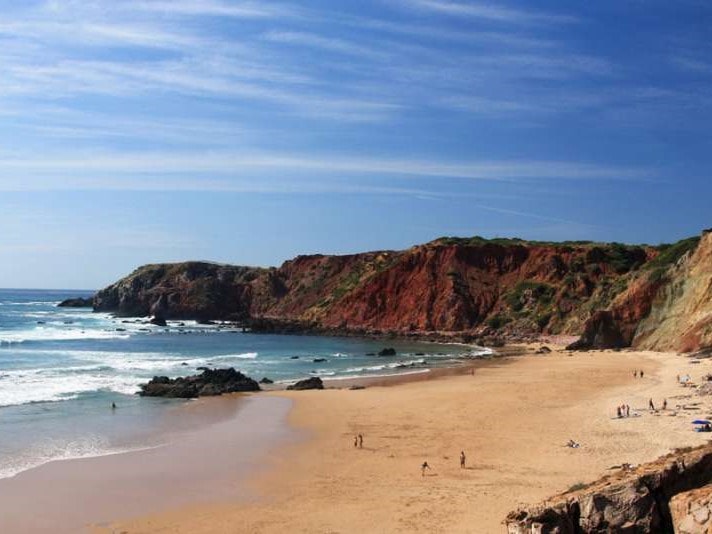 In this part, we make sure you don´t miss a good swell! First, have a look at our surf & camp guide, which summarises the best beaches for surfing.
Surf Forecast: You can get an idea about the wave size and energy at the most relevant beaches in Portugal by consulting wave forecast websites. Firstly, www.surf-forecast.com provides a visually and easy to understand overview about waves of all beaches. Secondly, Windy provides more detailed weather data, which may be interesting for advanced surfers!
Surf safety rules for very  beginners:
Better do not surf totally alone, in the beaches that you do not know, when the waves are big.
See some Youtube tutorials before, specially how to jump out from the board.
Well-known beaches for surfing in Algarve
1. Zavial: small beach located at the South coast, good waves when too stormy on the West Coast.
2. Mareta: located in Sagres, at the South Coast. Usually small waves for surf beginners.
3. Tonel : located in Sagres, often big waves all year round. Be careful with the rocks in the water.
4. Beliche: located in Sagres. This sheltered beach provides fast, clean waves, good for body-boarders.
5. Ponta Ruiva: located at the West Coast, and is known for having big waves all year round. For advanced surfers
6. Amado: located at the West Coast, known for good waves all year round. For advanced and beginner surfers.
7. Arrifana: located on the West Coast, sometimes crowded with surfers, but marvellous waves all year round.
8. Praia de Faro: has sometimes good waves from October to May. Sometimes windy. Snack bars distributed throughout the beach.
There are many other amazing beaches to surf, to take a bath and to relax. We will extent this beach-guide occasionally, so come back have a look later.