Rent Stand-up paddelboards in Faro
[Complete] One paddleboard set includes 1 paddleboard, 2 paddles, 1 air pump and the bag for storing & transportation.
[Inflatable] The boards are inflatable and foldable in a bag, therefore it is possible to transport it in any regular car or store it in our campervans below the bed.
[Up to 3 persons per board] One board can be used by one person standing, or 2 person siting or 3 (girls) sitting. We recommend using a board with max. 2 persons, as it is easier and more relaxing to paddle.
[Usefull] The board have elastic ropes to fix a bag with your things (e.g.: towel, snack, water, snorkel set)
Well-known beaches for SuP
The Algarve coast and inland are a marvellous places for stand-up-paddling. At the coast, you can discover the hidden caves and beaches in Albufeira, Lagoa and Lagos, whereas inlands water reservoirs are the best choice to discover the countless arms of these artificial lakes with thier cristal clear water.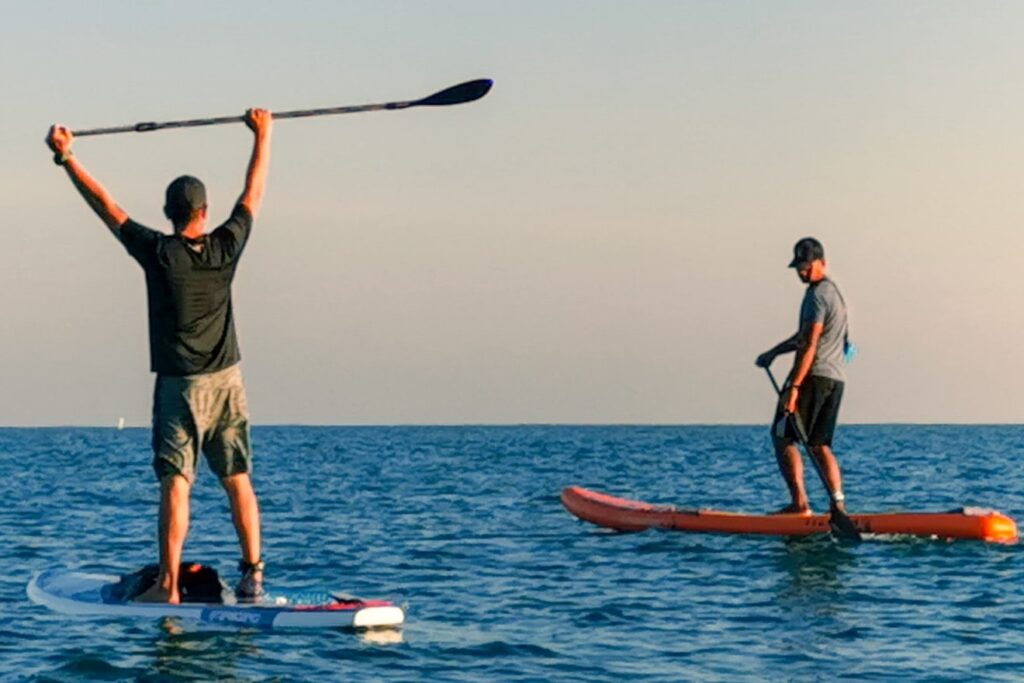 1. Praia de Faro
– The
Ria Formosa
Estuary is located in the north of Faro Beach and is good for stand-up paddeling at mid and high
tide.
Map here
2. Praia dos Arrifes – Albufeira Caves. You start can start with our stand-up paddleboard in the beach of Arrifes and paddle to the right side until Praia da Coelha passing through countless caves on the way. Map here
4. Benagil Cave – The most famous cave in Europe. Start in Benagil beach, and paddle to the left side to Benagil cave. You can paddle even further, where you will find the cave "Arco Natural". Map here
5. Alvor – Start in Praia do Alemão, and paddle to the right side to reach beaches inaccessible by foot. Map here
6. Ponta da Piedade – Lagos has plenty of beaches for stand-up paddleboarding. One of them is Ponta da Piedade. Map here
7. Vila Nova de Mil Fontes – A village on the West Coast with a calm big river aside. You can discover this river by Stand-up paddleboard preferably at high tide. Map here
9. Barragem do Funcho – an inland atrificial lake. Like Barragem do Arade, it is a very isolated place, with only nature and no people or houses. Map here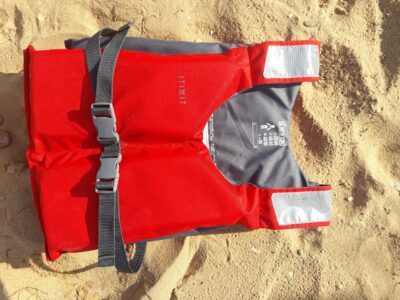 In the ocean: do not stand-up paddle at heavy swells or strong winds.
In rivers & estuaries: never paddle in direction to the ocean. The currents there are very strong, and can drag you to the middle of the ocean! This is particular true during ebb tides (change between high tide and low tide).